Children Sessions at Ringwood Judo Club
Ringwood Judo Club is a Friendly Club offering Judo Session for Kids aged 5 +.
Under 8 year's old sessions are mainly focuses on fun packed activities to develop the child's fundamental skills, judo specific technique, breakfalls and social skills. Sessions last for 1 hour and include warm-up, Judo related fun-games, skill development and cool-down games.
Over 8 years' old Sessions focuses on judo fundamental Skills, Techniques, Fitness with plenty of fun warm up and cool down Judo Related activites. Session last one hour with option to "stay behind" for more advanced technical session and competition training.
What to expect / First Visit :
You are welcome to come by with your Child/ren and view one of our Session as a spectator. You can have a chat with one of the Coach on the day. We offer Free Trial Session should your child/ren want to pop on the Mat. We also have Judo Jackets available at the club to borrow.
If you are thinking of visiting our Club please contact us in advance to book a Free Session. On arrival, let one of the coach know you have arrived, we will take it from there. Parents can stay and watch their child/ren during the session.
Judo Belt Colour & Gradings
Throughout their Judo Journey, your child/ren will learn and develop skills which are recognised via a Coloured Belt System. Your Child/ren will start with the lowest belt colour (White) and grade through the highest belt colour (Black) . You can read more about about Gradings at Rigwood Judo Club Here.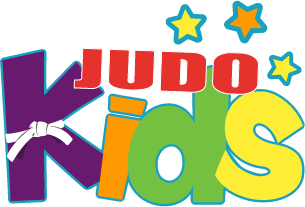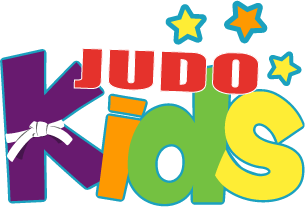 How much does Judo cost ?
Ringwood Club Fees - Ringwood Judo Club has a"pay-as-you-come" mat fee. Just pay your "Mat Fee" everytime you come. For our very regular members we also have a Monthly Discounted Mat Fee payable via Direct Debit. Our Mat Fees can be found here.
Judo Suit (Judo GI) - At the start, you are welcome to borrow the jackets available at the club. Once you are certain your child/ren want/s to continue with the Sport you will need to purchase their own Judo Suit (Jacket & Trousers)
Child's up to 130 cm tall - £12/16,
Child 130 - 150 cm tall - £15/25,
Teen 160 + cm tall - £25/45.
British Judo Association (BJA) Membership - You will need to become member of the British Judo Association by the time your child/ren is/are ready for his/her first grading. The Coach will speak to you about this when it is required. The membership is not very expensive at about £30 per year for children aged under 8 years old and about £40 per year for children aged 8 years +.
Other Costs - Costs would apply at gradings which are fees by the BJA so you would expect  to pay about £3 to £5  per child aged under 8 years old, including new belt and an average of £15 to £20 per child grading aged 8 years + . You can read more about this on our Gradings Section as it explains the difference in the belt and grading system for children aged under and over 8 years of age.
Judo is a relatively low cost sport. As your child progress through his/hers Judo Journey they might become interested in competing at local Judo Competitions. Entries are about £10 to £20 per child, depending on the event.
Our Judo Coaches :
All our judo Coaches are Friendly and approachable.. We have all the qualifications required by the British Judo Association (BJA) and keep them up-to-date with multiple re-validation a year, child safety, DBS, insurance, licence and First Aid.  You can read more about each one of us on our Coach Page.
Need More Information ...
Do not hesitate to contact us if you are thinking of Trialing Judo.